There is excessive play on the nearside of my 1994 3.0TD Surf, at three areas indicated by the arrows in the pic below: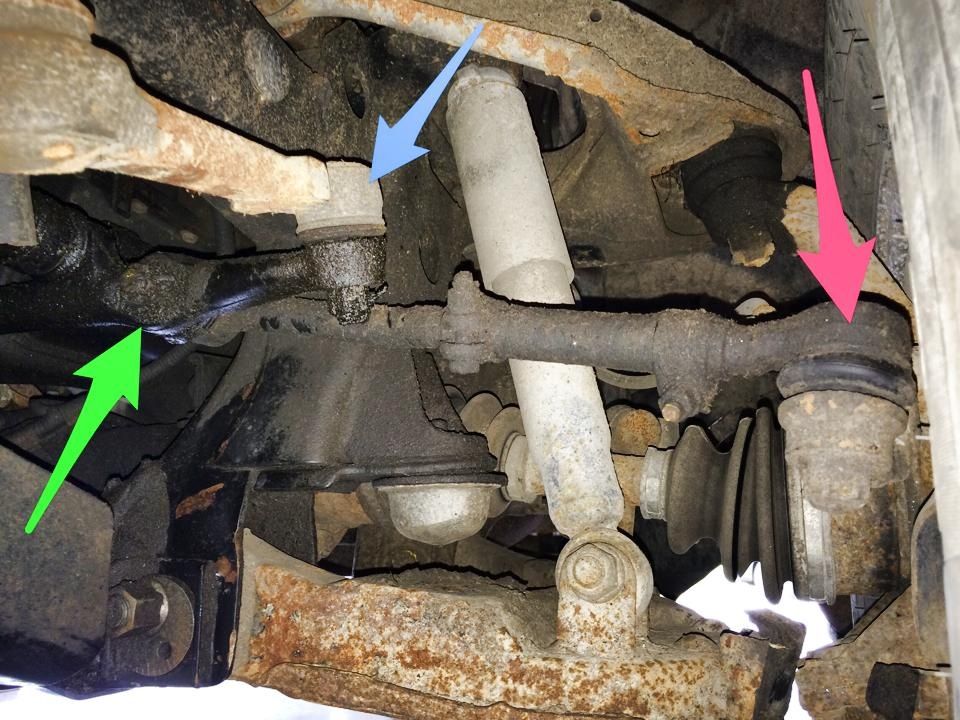 I'm assuming replacing the tie-rod assembly (eg.
this from milners)
) will solve the problem at the green and red arrows but what do I need for the play at the ball-joint indicated by the blue arrow? Is it a Steering idler (such as
this
)?
I need to order the parts but want to make sure I'm getting the right ones!
Thanks in advance.
Ben