Hi Folks,
Searched and found some related threads, but not answers to a query.
I have a KZN130 3L Diesel Auto - in the final stages of fitting a Radiowave Remote Start (for off road use!).
http://www.ebay.co.uk/itm/500Meters-...item3cd65e3f5e
HELP - would appreciate some suggestions regarding the appropriate connections for the door lock/unlock.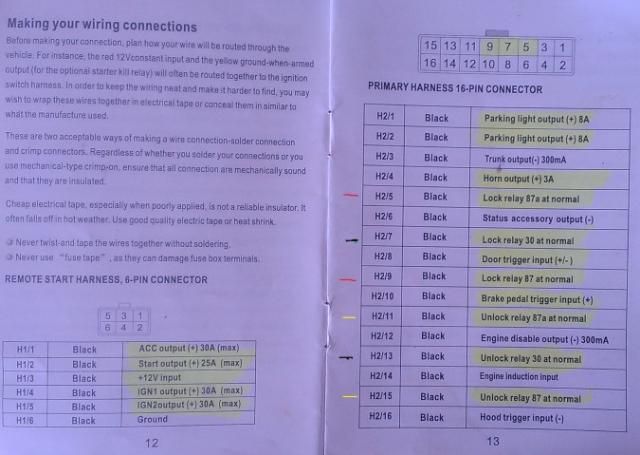 What wires are actually needed to operate the door lock/unlock system - I am keen to chop off any that are not appropriate to the Surf! I have located the Door Control Unit behind driver speaker.
Looking at the wiring instructions pictured above,
[LIST]
A) I *think* the Active Low pair is required (H2/7 & 13) to be connected to red/white & red/yellow. Is this correct?
B) Is the Active High (H2/5+9 AND H2/11&15) required & if so, are they twisted together and then connected.....
C) and to which wires on the DCU?
Thanks in advance guys - appreciate the support offered by this knowledgeable bunch of Surfers!

Ian